Yacht and Sailboat Hauling
We ship...You play...No hassle...for LESS!
If you're in need of professional yacht hauling or sailboat hauling services, you don't need to look any further. Let Handy Freight Brokers handle all of the details and safely transport your watercraft from it's current location to its new home or vacation destination.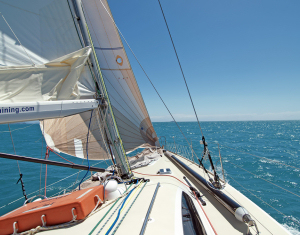 Handy Freight Brokers are known for their ability to move any and all shipments weather it be a small shipment to large shipments. We have handled sailboat hauling, yacht hauling, auto shipments, and ATV shipments from all over the U.S. and Canada, as well as overseas.
Sailboat hauling and yacht hauling is a service that is in growing demand, and we are committed making it painless for our customers. It's simple. We do all the work while you get ready to play!
This service includes eBay buyers, as well as wholesale sales of sailboats and yachts. We want to offer our services for any and all of your transportation needs. Sailboat hauling and yacht hauling has become a large part of our full truck load program here at Handy Freight Brokers.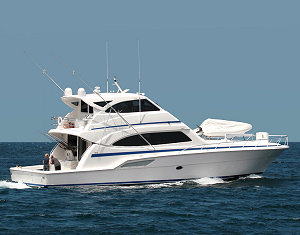 Knowing what is important to our customers we will strive in every way to provide you with the best service in our industry this will include one of our trained full truck load specialist to offer all kinds of shipping services. Sailboat hauling and yacht hauling is one of our wide ranging services called for to date. If you have one sailboat or yacht for sailboat hauling or yacht hauling please feel free to call us for all of your shipping needs.
To define what sailboat hauling or yacht hauling would consist of is calling one of our trained professional agents for a quote and setting up shipment with one of our professional full truck load carriers that have specialized for many years in hauling sailboats and yachts. They provide all of our valued customers polite and professional services. When our drivers show up to pick up your boat for transport we will send the specialized trailer with the right equipment to move your boat for transport.
We have helped individual customers from lawyers to seaman move their boats from all over the world. Helping you with all of your sailboat hauling and yacht hauling needs is what Handy Freight Brokers are here for. We hope that any and all of your boat hauling needs become one of our various helps for you as an individual shipper or commercial shipper to any where domestic or world wide.
Please never hesitate to call one of our trained professionals at Handy Freight Brokers for a quote today on your sailboat hauling and yacht hauling or any transportation needs.
All quotes are free and welcome. We have no restrictions on size or value of your shipments. All locations and destinations are welcome. Our tried and proven seasoned freight broker professionals are knowledgeable freight brokers are waiting to help you with all the questions you may have.

ABOUT US: Handy Freight Brokers is a commercial and residential freight broker serving the needs of domestic and international shippers from our offices located in Cedar Rapids,Ia. We are a Transportation based enterprise and have built our business on principles of honesty, integrity, fairness and trust in all of our dealings with customers, suppliers, freight handlers and employees. We provide a wide range of logistics management services and our motto is, "Any Load, Anywhere---with Superior Service!" An important element within our overall range of services is our ability to offer discounts to all of our customers, with savings through our strategic alliance with major freight shipping companies having extensive domestic and international logistics capabilities. All Handy Freight Brokers' shipments are transported by professional carriers licensed by the United States Department of Transportation and meet all regulatory standards. We will gladly provide "Fast & Accurate Rate Quotes" for any load and we believe that no load is too big or to handle. Please click on this link for a complete list of our freight movement services.
If you would like to create a text link from your website to the Handy Freight Brokers Home Page we would appreciate it if you would use the following text in your link. Thank you.
Handy Freight Brokers is an experienced domestic and international freight brokerage and freight logistics company serving commercial and residential freight shippers with the motto, "Any Load, Any Size, Anywhere...for LESS!"














Copyright © 2009 Handy Freight Brokers. All Rights Reserved.
3260 Southgate Pl Sw Suite 16, Cedar Rapids, Ia 52404