Truckload Freight
We're your truckload freight broker experts.
Our truckload freight broker services are handled by a professional staff of experienced freight specialists. The Handy Freight Brokers Full Truckload (FTL) Division has national and international access to a wide variety of truck types, including: Vans, Vented Vans, Logistical Vans, Reefers, Conestoga/Curtain Side, Flatbeds, and Step Decks.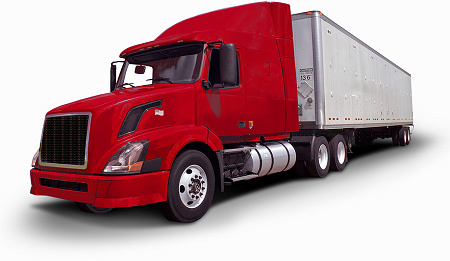 Here is just a brief description of what you can haul on each of these trailers:
Van: or also known as full truckload freight broker box trailers can haul products like animal feed, manure, video supplies, soil, mail, catalogs, cabinets, machinery parts, signs, glass, Christmas trees, electronics, even produce if it does not require to be refrigerated, etc.
Vented Van: the same kind of trailer as full truckload freight broker Van but with one difference, it has vents in the front and rear of the trailer, allowing air to flow through, these trailers are mostly used for produce that does not need to be frozen, only cooled by air. etc.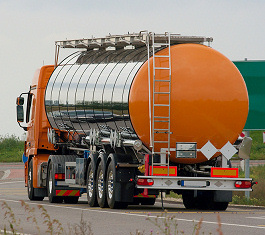 Logistical Vans: These vans also look like the regular full truckload freight broker Vans but they have E tracks on the walls of the inside of the trailer consisting of straps hooked to and holds product down so it is held in place securing so it will not move. Machinery or anything that might be very valuable or extremely sensitive to an extent.
Flatbed: These trailers are often used to haul products that maybe too big for the inside of a full truckload freight van, like machinery, also items such as cars, tractors, wood, steel, and roofing materials. Full truckload freight broker flatbeds come in 45ft, 48ft, 53ft and extended also for longer commodities, the max for these trailers are said lengths, 102in (8.6ft) wide, and 102in (8.6ft) high before going into oversized permits. these trailers also have tarps to cover your product to protect from all weather conditions tarps range from 4, 6, and 8ft lengths.
Conastoga/Curtainside: These trailers are the same as full truckload freight broker flatbeds but with curtains totally surrounding the bed of the trailer that can roll forward and back continually for loading and unloading whenever needed, these are used whenever a flatbed with 8ft tarps are not big enough to cover your product.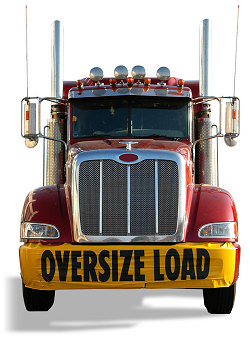 Step Deck: These trailers are also a lot like full truckload freight broker Flatbeds. They have two decks instead of one, the top one of 53ft Step starts out at 5ft high from the ground and is 9 to 11 foot long and then drops down to 3 feet and is 42 feet long, these trailers are typically used for shipments that are too tall for a flatbed to haul, a full truckload freight Step deck can haul commodities with a height of 10ft. or more without having permits these trailers can also use tarps to cover your product.
Reefer: These trailers are also like the full truckload freight broker Vans consisting of a refrigeration unit mounted on the out side of the trailer vented into the product inside which can be adjusted from temps of -10 degrees to +65 Fahrenheit for basically any kind of produce that you would need frozen or kept cool for long trips, including watermelons, cantaloupes, frozen foods, cooled chemicals etc.
Listed are most of the trailers that we use for (FTL)Full Truckload freight broker for any further information on any of these trailers. Please feel free to give one of our trained refrigerated freight specialists a call.

List of FTL (Full Truckload freight) Movement Varieties:
More than twelve pallets of freight weighing 10,000-44000lbs – by the weight and sizes.
Comparative Full Truck Load rates. – Full Truck Load break downs by truckload
Up to half a truck load versus paying for a Full Truck Load freight broker.
1.1 Truck Load – 1/2 Truck Load for LTl to Full Truck Load freight broker.
More than twelve pallets – to a Full Truck Load will be considered a full truckload.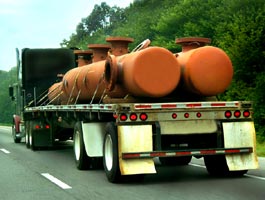 Call one of our freight brokers for full truckloads, FTL specialists for Comparative Rates of FTL Carriers versus a partial haul of a Full Truckload freight broker Carrier.
FTL trucking companies shipments or freight brokers for all loads are usually from 10,000 lbs to 40,000lbs.FTL carrier freight from various shippers and Logistical Transportations Specialists which freight on enclosed of open flatbed trailers for Line haul to the delivering terminal or Hub Terminal where your full truckload freight broker will be shipped for a more economical choice. In some cases, carriers make deliveries and pick-ups first then make your pick-ups once a trailer has been emptied. In some cases, Pick-ups are made and delivered in the same day,as well as over night deliveries.
Pick-Up freight and deliver freight carriers have designated full truckload freight broker routes that travel all 48 states and Canada,everyday and several times a week, giving us the opportunity to developed certain lanes for competitive rates. Our Carriers will return to our customers for unloading and loading the trailer for additional pick-ups and deliveries with any giving paperwork needed. In case of inspection for D.O.T. purposes. so contact one of our full truckload freight brokers for full loads or FTL trucking companies for a quote today.
Discounted Rates
All of our pricing will be determined by the volume of the shipment not to exceed already negotiated rates. full truckload freight brokers for all loads will negotiate on your behalf. All shipments will not exceed size perimeters set in place by our customers, For which they are willing standard LTL trucking companies based pricing these prices vary by carrier and not all carrier are workable beyond volume pricing all quotes are spot quotes and take into account the weights and dimensions of items of freight in your shipments. A general rule of thumb in LTL transportation pricing is generally for shipments of 1-12 pallets and weigh no more than 10,000lbs. Any shipment over 12ft. and over 10,000 lbs may result in being classified as a Full Truckload freight. All terms will be discussed before any load is picked-up for deliver.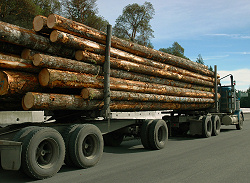 Handy freight brokers companies is dedicated to providing the most professional trucking and freight services for all shipping of commercial freight needs. All our shipments are transported by only the most professional carriers. Licensed by D.O.T. meeting all United States freighting standards. Using more than 35,000 top freighting companies nationwide to help you shipment no matter the size or value. our full truckload Freight brokers for all loads are ready to help you today for your loads.
All quotes are free and welcome. We have no restrictions on size or value of your shipments. All locations and destinations are welcome. Our tried and proven seasoned full truckload freight broker professionals are knowledgeable freight brokers are waiting to help you with all the questions you may have.
Everything we do at Handy Freight brokers companies is geared to give better savings for our customers. We can offer better Full truckload freight broker services to our customer by giving our customers reliable service, convenience, honesty, and a real savings on all your freight brokerage needs. we will be your FTL trucking companies or freight brokers for small loads to large loads.


ABOUT US: Handy Freight Brokers is a commercial and residential freight broker serving the needs of domestic and international shippers from our offices located in Cedar Rapids,Ia. We are a Transportation based enterprise and have built our business on principles of honesty, integrity, fairness and trust in all of our dealings with customers, suppliers, freight handlers and employees. We provide a wide range of logistics management services and our motto is, "Any Load, Anywhere---with Superior Service!" An important element within our overall range of services is our ability to offer discounts to all of our customers, with savings through our strategic alliance with major freight shipping companies having extensive domestic and international logistics capabilities. All Handy Freight Brokers' shipments are transported by professional carriers licensed by the United States Department of Transportation and meet all regulatory standards. We will gladly provide "Fast & Accurate Rate Quotes" for any load and we believe that no load is too big or to handle. Please click on this link for a complete list of our freight movement services.
If you would like to create a text link from your website to the Handy Freight Brokers Home Page we would appreciate it if you would use the following text in your link. Thank you.
Handy Freight Brokers is an experienced domestic and international freight brokerage and freight logistics company serving commercial and residential freight shippers with the motto, "Any Load, Any Size, Anywhere...for LESS!"














Copyright © 2009 Handy Freight Brokers. All Rights Reserved.
3260 Southgate Pl Sw Suite 16, Cedar Rapids, Ia 52404