International Freight Services
Don't settle for anything less than the best in freight management WORLDWIDE!
Handy Freight Brokers are experts in freight management worldwide through our close affiliation with Trinity Ocean Services and their comprehensive global network. We provide you with comprehensive freight rates and detailed planning assistance, we oversee your shipment from pick-up to final delivery, we serve as your single point of contact for your freight shipment while in transit, and it's all centrally managed for maximum efficiency.
Our freight management worldwide services are capable of serving a broad spectrum of customers and industries. We have access to an extensive array of intermodal equipment and capacity. We combine ocean and international services with a comprehensive array of long-haul and regional highway services. And, we offer airfreight, container, and other shipping options to meet every need.
Please call one of our trained international freight specialists to discuss your freight management worldwide needs. We know Handy Freight Brokers is your best freight management worldwide resource. Let us prove it to You!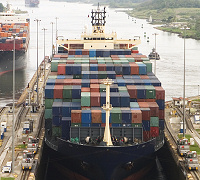 We offer a vast array of ocean services from our Trinity ocean services to a number of other overseas commercial shipping as well as over sized shipping international offered from Trinity ocean services.
Handy Freight Brokers provides freight management worldwide through its contracts and affiliations with a worldwide network of freight shipping and logistics management services. We utilize the the best logistics providers in the transportation industry. Our domestic and international logistics resources are constantly ready to help you and your company with all of your freight management worldwide needs.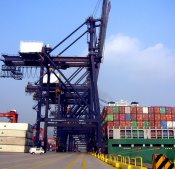 So feel confident in contacting Handy Freight Brokers/ Trinity Ocean Services for all of your oversized shipping international or standard shipping international from one container to a large amount of product.
Handy Freight Brokers/ Trinity Ocean Services ship thousands of shipments world wide and domestic every month. All of our services are backed with more than 10 years of experience in the transportation industry so you can feel confident in all of your overseas commercial shipping. Over sized shipping international will be handled by one of our logically trained freight management worldwide professionals.


ABOUT US: Handy Freight Brokers is a commercial and residential freight broker serving the needs of domestic and international shippers from our offices located in Cedar Rapids,Ia. We are a Transportation based enterprise and have built our business on principles of honesty, integrity, fairness and trust in all of our dealings with customers, suppliers, freight handlers and employees. We provide a wide range of logistics management services and our motto is, "Any Load, Anywhere---with Superior Service!" An important element within our overall range of services is our ability to offer discounts to all of our customers, with savings through our strategic alliance with major freight shipping companies having extensive domestic and international logistics capabilities. All Handy Freight Brokers' shipments are transported by professional carriers licensed by the United States Department of Transportation and meet all regulatory standards. We will gladly provide "Fast & Accurate Rate Quotes" for any load and we believe that no load is too big or to handle. Please click on this link for a complete list of our freight movement services.
If you would like to create a text link from your website to the Handy Freight Brokers Home Page we would appreciate it if you would use the following text in your link. Thank you.
Handy Freight Brokers is an experienced domestic and international freight brokerage and freight logistics company serving commercial and residential freight shippers with the motto, "Any Load, Any Size, Anywhere...for LESS!"














Copyright © 2009 Handy Freight Brokers. All Rights Reserved.
3260 Southgate Pl Sw Suite 16, Cedar Rapids, Ia 52404